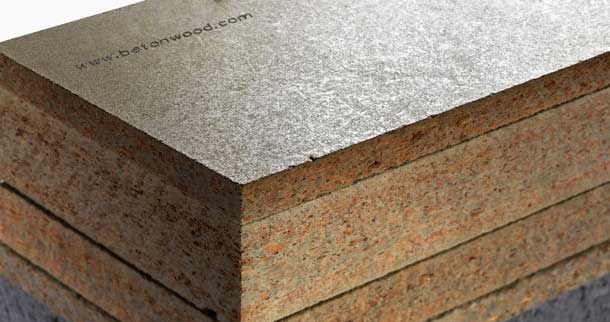 Cement bonded particle boards
Betonwood cement bonded particle board is a material that is suitable for other uses in the building industry, especially in public places or where great mechanical strength is required. Made of Portland cement and wood fiber, it guarantees an excellent solution to obtain high levels of thermal displacement, and thanks to its high density and compressive strength it is also excellent for self-supporting dry screeds, radiant floors and stiffening structures. It is certified to fire in class A2.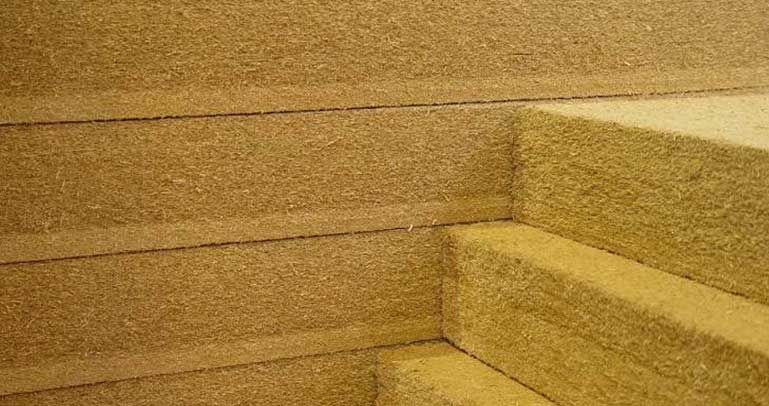 Wood fiber
FiberTherm wood fiber is a completely natural product and can be made with a wet or dry system. Free of formaldehyde, asbestos and other toxic substances. Wood fiber panels are available in both low density for flexible insulation and high density for insulation with high compressive strength. It can be used in various parts of the building with respect to the characteristics of the type of product, and can be panel, roll or loose fiber.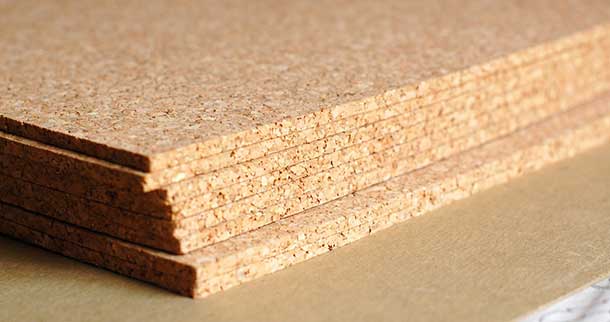 Blond cork
The CorkPanels blonde cork panel is characterized by excellent values of thermal insulation and breathability typical of natural cork, which reduce the formation of mold and moisture compared to traditional products; the blond cork panel also guarantees excellent noise reduction, thus becoming an ideal product for the insulation of walls and floors, thanks also to its high resistance to compression.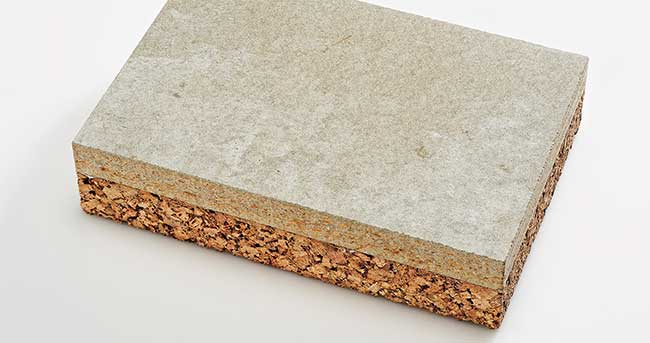 Coupled Panels
Our BetonWood cement bonded particle board could be coupled with the best insulating materials (wood fiber, cork, expanded and extruded polystyrene), to obtain specific design solutions suited to the different needs of thermal and acoustic insulation. These materials can be used in all parts of the building where there is a need for a high thermal displacement and high compressive strength, such as in dry screeds.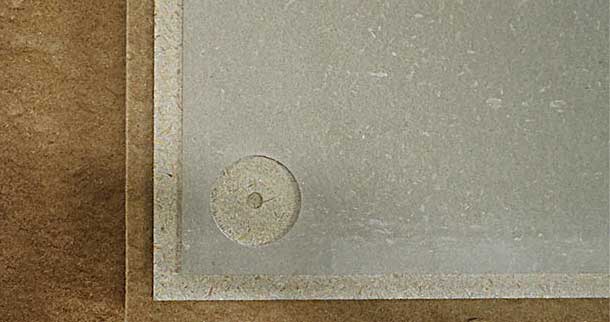 Reinforced wall system
BetonTherm is the system for the realization of thermo-acoustic wall insulation with high mechanical resistance and high thermal displacement, for both internal and external insulation of the perimeter walls and suitable for both traditional and dry wooden constructions. Thanks to the external cement bonded particle board with fire resistance class A2 it is suitable for escape routes, schools, hospitals, and public buildings where safety is important.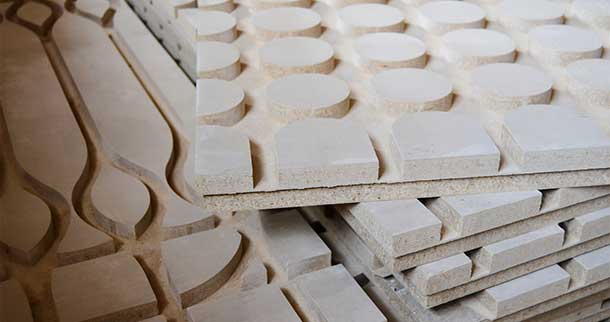 Radiant heating system
The Beton Radiant radiant floor is a modular system for creating floor heating systems and consists of a high-density cement bonded particle boards (1350 Kg/m³) as per European standard EN 13986, milled to house the pipes. BetonRadiant can be supplied coupled with insulating materials such as cork, wood fiber, or polystyrene. BetonRadiant is part of our ELEVATED adiant floor system, go to the link.